She Who Wrote: Enheduanna and Women of Mesopotamia, ca. 3400–2000 BC (October 14, 2022 through February 19, 2023)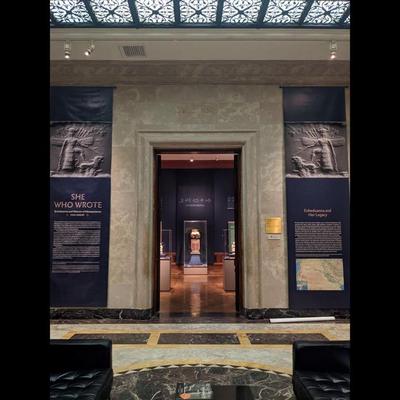 The first author known by name in history was a woman: Enheduanna. She received this name, which means "high priestess, ornament of heaven" in Sumerian, upon her appointment to the temple of the moon god in Ur, a city in southern Mesopotamia, in present-day Iraq. As the daughter of the Akkadian king Sargon (ca. 2334–2279 BC), Enheduanna not only exercised considerable religious, political, and economic influence but also left an indelible mark on world literature by composing extraordinary works in Sumerian. Her poetry reflected her deep devotion to the goddess of sexual love and warfare: Inanna in Sumerian, Ishtar in Akkadian. Enheduanna's passionate voice had a lasting impact as her writings continued to be copied in scribal schools for centuries after she died.
Making Enheduanna its focal point, this exhibition brought together a comprehensive selection of artworks that capture rich and shifting expressions of women's lives in Mesopotamia during the late fourth and third millennia BC. An overview of the show can be found here.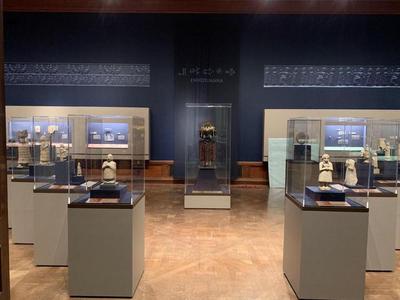 She Who Wrote was widely covered in the press. For two beautifully written articles, see "In Search of Enheduanna, the Woman Who Was History's First Named Author" by Jennifer Schuessler, The New York Times (Nov. 9, 2022), and "The Struggle to Unearth the World's First Author" by Elizabeth Winkler, The New Yorker (Nov. 19, 2022). A huge thanks to the authors for these thoughtful pieces!